Experienced South Jersey Landscape Architects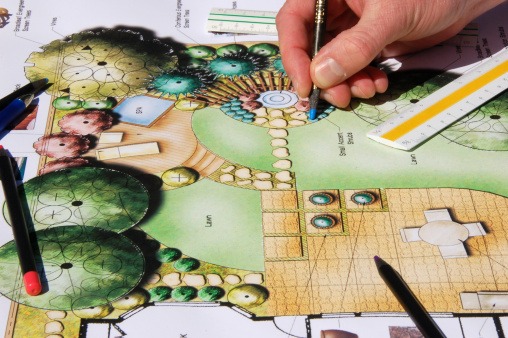 At SLS Landscaping, we are your established destination for experienced South Jersey landscape architects. We're centrally based in Lumberton, NJ, and we've been providing full landscaping services for residents and businesses since 1992.
Adding a new landscape design to your home or business is a great way to add curb appeal, function and resale value to your property…and make it more inviting for your visitors. If you're going to make this worthwhile investment, leave the task to certified professionals with the experience to do it right.
We employ a certified staff that includes Landscape Architects and Designers, Project Managers, Skilled Craftsmen and Licensed Pesticide Applicators, all of whom are regularly trained in industry practices. (See SLS's certifications here.)
Our Experienced South Jersey Landscape Architects Services
When you have a vision for your landscape design and want to see it become a reality, leaving the job to experienced professionals makes perfect sense. Our architects can design your South Jersey outdoor space with a wide variety of materials, from granite and wrought iron to trees and shrubs and much more. The team of horticulturists at SLS can provide your maintenance planning, and our service technicians can maintain your landscape on a weekly basis.
SLS can bring to you the outdoor space of your dreams, all while working within your budget. Our design team can create a personalized landscape for your property that includes selecting plants that thrive in your soil type. We can add a beautiful hardscape to your home or business too; choose from cultured stone, stucco or boulders to add a patio or walkway to your yard. SLS can add putting greens, customized pools, LED lighting, satellite speakers…you'll love coming home to your new yard!
Whether you are a home or business owner, SLS Landscaping is the go-to choice for experienced South Jersey landscape architects. We invite you to find out more about our services and finished work here in our portfolio. When you're ready to make your outdoor space vision a reality, call us at 609-518-5263 or use this online form to tell us about your project and request a quote. At SLS, we're the experienced team of landscape artists, and we can't wait to work on yours!
Interested in case studies and samples of our finished work? Be sure to visit our Facebook page!