Landscape Architects in Lumberton, NJ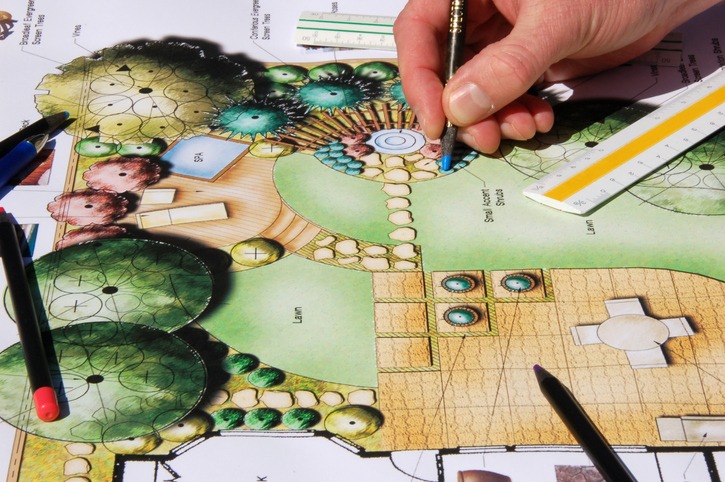 SLS Landscaping is your ideal and convenient choice for landscape architects in Lumberton, NJ. We're a full service landscape management company based right here in Lumberton, and we offer full design and installation of landscapes for both residents and businesses.
Adding a beautiful and functional landscape is always worth the trouble…not only does it add beauty and curb appeal to your home of place of business, it's great for resale value as well. If you're going to redesign your landscape, leave the job to professionals with a wealth of experience!
We can design your property's landscape from a wide variety of options, and work within your budget to create a beautiful space that you'll love.
Landscape Architects in Lumberton Services
Our landscape design team can bring you the outdoor space of your dreams. We will design a landscape that works specifically for your property, including selecting and placing plants that thrive in your soil. We do hardscapes too; we can add a patio with a kitchen to your yard, using cultured stone, stucco or boulders. Putting greens, custom swimming pools, LED lighting and satellite speaker sound systems…SLS can help create a yard that you can't wait to come home to!
If you have a vision of your ideal landscape design and want to make it a reality, it makes sense to leave the job to well-trained and experienced professionals. SLS is fully staffed with a team of landscaping artists. Our landscape architects are experts that can design your outdoor space using a wide variety of materials, including stone, granite, wrought iron, shrubs, and more. Our horticulturists can assist you in the maintenance planning process. And our trained service technicians can maintain your new landscape with weekly services that it needs.
Whether you own a home or a business, SLS Landscaping is the perfect choice to redesign, improve, and maintain your outdoor space.
We invite you to find out more about what makes SLS your preferred choice for landscape architects in Lumberton, NJ, since our beginnings in 1992. Call us at 609-518-5263 today or use this online form to tell us about your project and request a quote. We look forward to changing your outdoor space for the better!
Visit our Facebook page today and see case studies, company updates and more!