Haddonfield Landscape Architects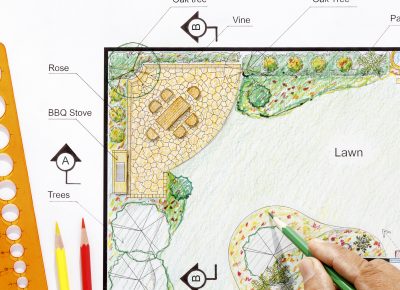 At SLS Landscaping, we're the answer to your search for Haddonfield landscape architects! We're based just a short distance from you in Lumberton, and we offer complete landscaping services including complete landscape and hardscape design and installation. We serve residential and commercial property owners – we'll offer you a wide selection of landscaping options, and we'll work with you to keep your beautiful new outdoor space within your budget.
Your Haddonfield Area Landscape Architect Professionals
Our landscape design team are experienced professionals in designing your ideal space. We can install landscaping on your property that works specifically for you, including using flowers and plants that thrive in your property's soil. We can also add a hardscape that is beautiful and functional – want to install a kitchen in your yard? We can do it! Ask us about our putting greens, LED landscape lighting, satellite speaker systems and much more – we'll create a yard you'll love coming home to.
Whether you have a vision of your ideal landscape or you're not really sure where to begin, our professionals can help design your landscape to suit your taste and budget. Our landscape architects are true artists, and experts at designing landscapes and greenery using a wide variety of materials. We also have horticulturists on staff that can help you with the design process as well. Once your eye-catching new landscape is in place, our maintenance crew can provide the weekly service needed to keep it beautiful.
If you are a home or business owner in Haddonfield, let SLS Landscaping be your team of professionals to redesign and beautify your outdoor space and add to your property's value.
Find out more today about what makes us your easy choice for Haddonfield landscape architects. Call us now at 609-518-5263, or tell us about your plans and request a quote using this online form. We're looking forward to adding beauty and value to your property!
Interested in seeing case studies and ideas for what we can do to enhance your property? Visit our Facebook page today!