Elegant Landscape in Lumberton, NJ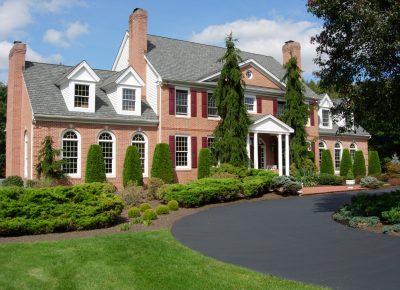 SLS recently completed this elegant landscape in Lumberton, NJ that along with meticulous maintenance, complements this brick colonial home. Have a look at the photo gallery below, see the amazing results, and find more ideas for a new and elegant landscape for your home!
The plant material is selected to stand the test of time and provide year round interest through all seasons. SLS Landscaping maintains the landscaping to provide the hand manicured look while allowing the plants to grow and mature to their natural growth habits and shapes.
Photos of Elegant Landscape in Lumberton, NJ
Are you interested in creating a new landscape and/or hardscape around your home? Reach out to the professionals at SLS Landscaping today! We've been beautifying yards for home and business owners in the South Jersey region since 1992, and we can add a whole new level of beauty to your outdoor space. Have a look at some of our finished work in our portfolio and on our Facebook page, get some new ideas for your own home, and contact us now to tell us what you're looking for and request an estimate!
SLS Landscaping is certified with the New Jersey Nursery and Landscape Association, the Interlocking Pavement Institute, and the Northeast Spa and Pool Association. We are also an E.P. Henry Preferred Contractor. See more of our certifications here.