Front & Rear Pool Landscaping in Lumberton, NJ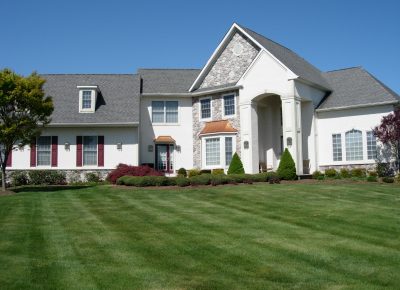 SLS created the balance of functionality with elegance and painted it with color in this front and rear pool landscaping job in Lumberton, New Jersey. Check out the beautiful results in the photos below, and see the difference we can make for your South Jersey home!
For the front entrance we used E.P. Henry paving stone and wall block for the step risers. We added wonderful foundation plantings along with deciduous and evergreen boarder plants and flowering perennials. The rear pool hardscape includes multi-terraced walls and steps, pool terrace with drainage solutions. The landscape plantings offer privacy along with seasonal color with year round interest.
Would you like to see more beautiful landscaping and hardscaping ideas? Check out more of our completed projects and landscape designs on our Facebook page!
Do you need pool landscaping for your Lumberton home? Let SLS Landscaping be your solution! We can transform your pool's landscape into a beautiful space that you and your home's guests will love to spend time in! Reach out to us here to request a quote, and tell us what you're looking for!
Photos of Front & Rear Pool Landscaping in Lumberton, NJ
At SLS Landscaping, we're proud to be a longtime member of the Lumberton area business community. We are an E.P. Henry Preferred Contractor, a member of the New Jersey Nursery & Landscape Association, and the Northeast Spa & Pool Association. See more about our certifications here.