Hardscaping in Springfield Township, NJ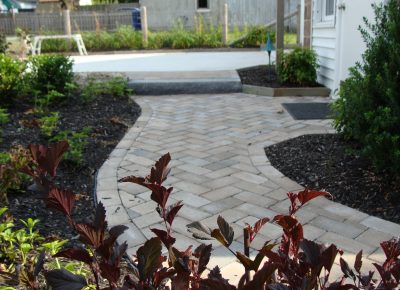 SLS recently completed a project involving landscape lighting and hardscaping in Springfield Township, New Jersey. Have a look at the photos below to see the amazing results from our team of professionals! If you're a Springfield home or business owner looking to add more visual appeal and value to your property, SLS Landscaping can make it happen for you too.
This colonial era home is complete with natural stacked bluestone accent walls and pillars, with mounted lighting fixtures. Thick slab step stones transition grades and attach walks to landings. The cobblestone apron transitions the street to driveway and leads to a natural crushed stone drive to rear detached garage. Rear circular Devon Stone patio defines its own space for small gatherings and intimate conversations. It's all finished with a combination of lush plantings and seasonal color.
Are you a local homeowner looking to create an outdoor space you'll love coming home to? Let SLS Landscaping in Lumberton be the answer to your search for hardscaping in Springfield Township! We can create a hardscape that offers both beauty and function to your home, using solid materials and a design that ideally suits the surroundings.
We employ a team of professionals that specialize in multiple hardscaping elements…whether you're looking to add fire pits, outdoor kitchens, outdoor low voltage lighting, or fireplaces, our professionals have the know-how and experience to make it happen with multiple types of stones and styles. Our professionals carry a number of certifications, and we've got many years of experience loving what we do.
Reach out to us today and request a quote, and find out more about what we can do for your Springfield Township outdoor space!
Interested in seeing more case studies, customer testimonials, and ideas for your home's curb appeal? Be sure to visit our Facebook page!
Photos of Hardscaping in Springfield Township