Portfolio
---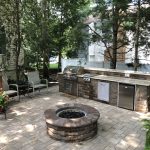 SLS recently completed a project that includes an outdoor patio and outdoor kitchen in Mount Laurel, NJ. Have a closer look at the results of the project in the photos below, and see the difference SLS Landscaping can make for your South Jersey home! This outdoor patio and kitchen project included an updated, new and […]
Read More....
---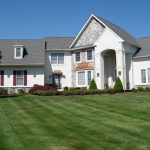 SLS created the balance of functionality with elegance and painted it with color in this front and rear pool landscaping job in Lumberton, New Jersey. Check out the beautiful results in the photos below, and see the difference we can make for your South Jersey home! For the front entrance we used E.P. Henry paving […]
Read More....
---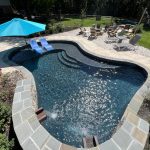 SLS Landscaping recently completed this swimming pool and landscaping project in Lumberton, N.J. This meticulously crafted swimming pool with travertine terrace and crushed seashell firepit seating area is the perfect functional outdoor space. This is the backyard for entertaining, handing out while BBQing and the all day summer swim! The pool has an elevated beam […]
Read More....
---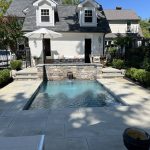 SLS Landscaping built this swimming pool for a homeowner in the Camden County region, where we take on a variety of landscaping projects. Take a look at the photos of this inspiring and functional custom Swimming Pool in Haddon Heights, NJ, and the accompanying landscaping whispers relaxation. We took this tight and narrow back yard […]
Read More....
---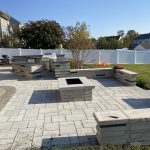 SLS recently completed a total landscaping transformation in Mt. Laurel, NJ that will add lasting value to this lovely home. We hope you'll take the time to view the photos below of the finished project, and see the difference we've made for this South Jersey homeowner! The total landscaping transformation included a new interlocking paver […]
Read More....
---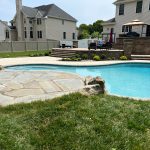 This stunning freeform gunite swimming pool in Mt. Laurel, NJ, is a prime example of our expert craftsmanship here at SLS Landscaping. Our team created this pool as an extension to the clients already gorgeous multi-level backyard living space. This pool was made with bluestone coping, an elevated beam wall with a veneered stone, and […]
Read More....
---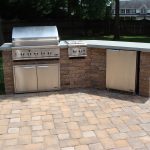 SLS recently completed this upgraded pool patio and grilling station in Westampton, New Jersey. Check out the fantastic results in the images below, and see the difference we can make for your Westampton home's outdoor space! We created the project using E.P. Henry Cobble Stone and wall block. (SLS Landscaping is an E.P. Henry Preferred […]
Read More....
---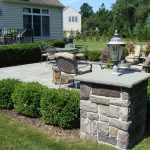 SLS Designed and constructed this English garden style Bluestone patio with cultured stone piers in Southampton New Jersey. Have a close look at the results below, and see if this is something that could work for your Southampton home! The dry set natural cleft full color patterned bluestone patio provides entertaining off set from the […]
Read More....
---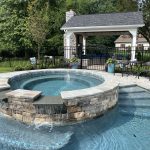 Discover this new freeform swimming pool in Maple Glenn, PA, otherwise known as the homeowner's dream pool, an extraordinary swimming pool crafted to perfection by SLS Landscaping. This exquisite oasis features an expansive spa, a serene sun shelf, and a mesmerizing waterfall, offering unrivaled luxury and relaxation. The pool terrace environment provides an abundance of […]
Read More....
---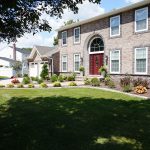 SLS recently completed this front and rear landscaping in Hainesport NJ. Have a look below at the amazing results below, which includes beautiful front and rear stonework and lavish landscape plantings. We created a front walkway and stoop using brown stone natural stone and step treads. Our landscaping professionals also added full landscape plantings to […]
Read More....
---